Take a weekend to SHIFT your mindset
Sisterhood. Healing. Inspiration. Freedom. Transformation.
"Attending that retreat was one of the best decisions I've ever made." -Your Future Self
"It was the best weekend of my life." -Sharon
"This was worth more than my college education." -Anthea
"Absolutely life-changing." -Maya
"My kids, their kids and generations to come will live better lives because I was here." -Michele
You Are Invited To The Experience Of A Lifetime...
Cutting Edge Personal Life CoachinG

cozy Accommodations in beautiful Joshua tree

Deep female bonding

Tasty Healthy Food All-Included

Cacao Ceremony

Healing breath work and yoga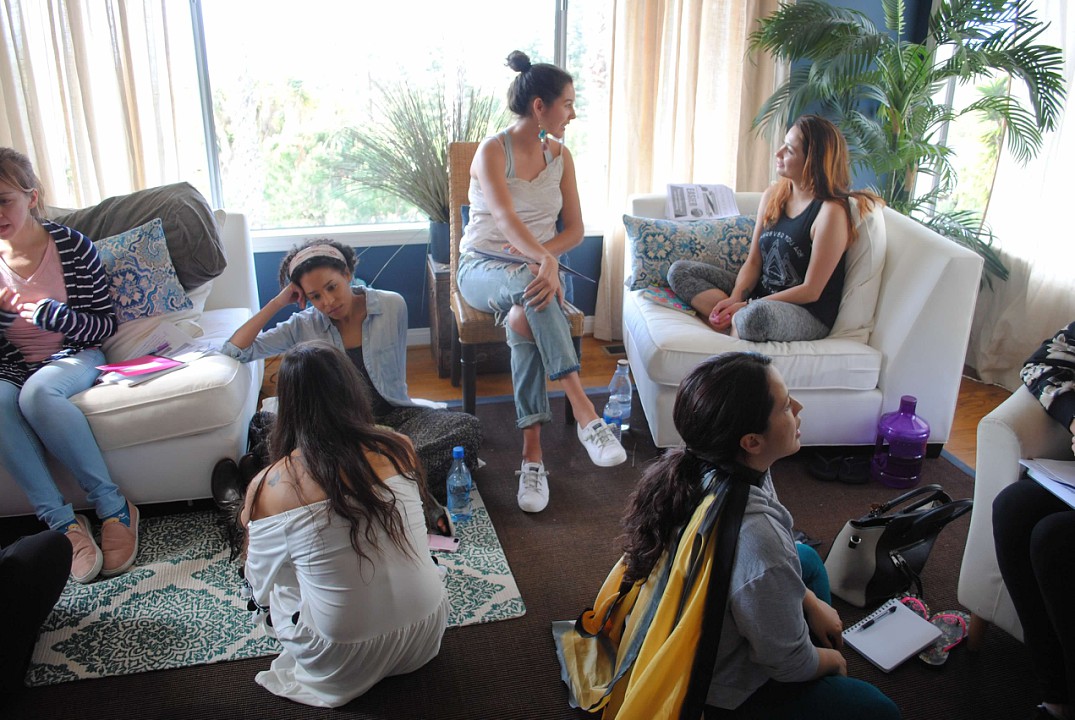 Your mission, should you choose to accept it, is to remove all internal barriers to following your heart, trusting yourself, making powerful choices, forgiving, connecting to others and pursuing a life that you love.
See some sample coaching clips here:
topics covered.* How to:
see new possibilities for your future

Get freedom from negative thoughts, shame and judgement

make powerful choices

Be more confident

Create an inspiring action plan for fulfilling on your dreams

Get clarity about your life purpose

Have relationship breakthroughs

Create more abundance, fun and freedom in life

Love your body
Are you ready to take a weekend for yourself, full of all the things you love?
What if I told you that you could get clarity on your purpose and a clear action plan in only 72 hours? Well, it's possible!
How?
When you combine amazing visionaries, a group of like-minded women who will become new fast friends, and powerful deep inner work, you're left with the most important transformational weekend of your life!
Have you ever wished that you could just get away for a few nights and figure it all out? Instead of wasting money on hotels, cab fare, or drowning another margarita poolside, why not do something that will actually help you to change your life?
You know, something that can help you to process emotional blocks, get rid of stress over body image issues, clear out uncertainty in your relationships, abolish fear over finances, and even eradicate anxiety about major life changes! All while staying in a beautiful cabin next to the ocean, eating amazing healthy food, and learning about the the real way to have peace inside and out.
This retreat will break down radical honesty, self-discovery, mindset shifts, and emotional courage into a series of breakout workshops, small groups and life-changing fun and conversation.
You will receive therapeutic group session work, in addition to one-on-one personal coaching strategy sessions to dive even deeper into the foundational work that will be built, collectively, as a group of empowered women who are dedicated to to their success.
Testimonials
* Results vary from person to person.